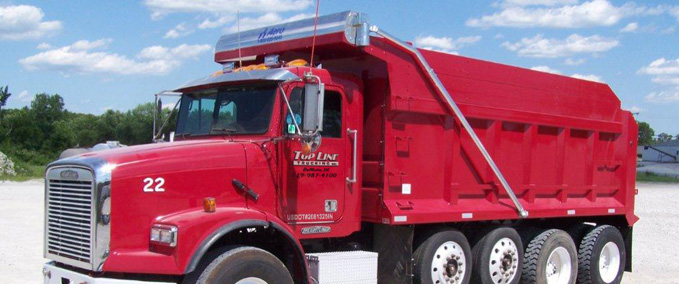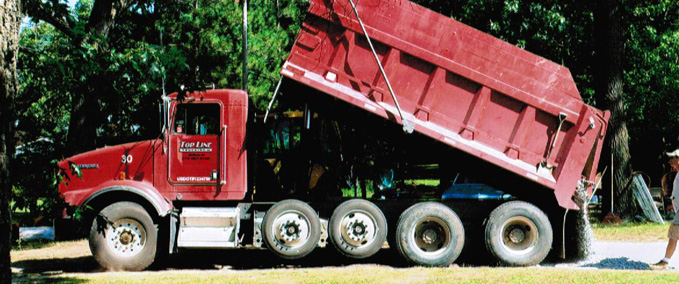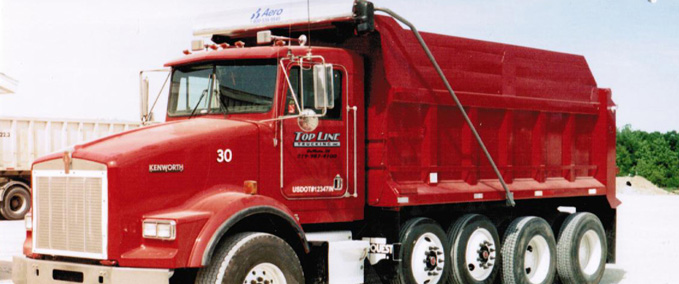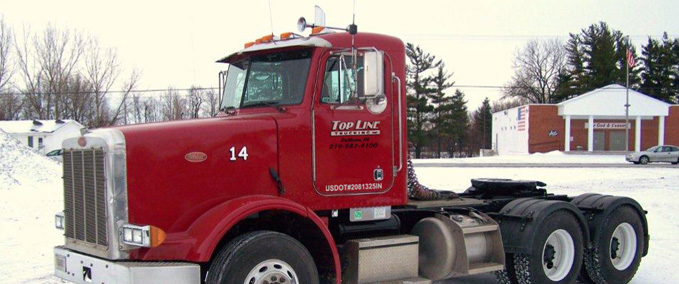 Questions? Call us today.
(219) 987-4100

service@toplinetrucking.com
Hours of Operation:
Monday - Friday: 7 a.m. - 5 p.m. Saturday: Seasonal
Family Owned and Operated
Our business spans three generations of trucking experience since 1953.
Welcome to
Top Line Trucking
TM
We are committed to providing excellent service, competitive pricing, and safe, reliable delivery.

Top Line Trucking is a family owned and operated company that provides dump truck hauling and building materials for all types of commercial and residential projects. Our company specializes in the delivery of sand, stone and other materials. 10 ton minimum, anything less than 20 tons will have a delivery charge.

Whether you are a specialty contractor or a homeowner with a weekend mission, we would like the opportunity to earn your business and help you get your project completed.

If you need a hauling expert that provides it's clients with a consistent quality service, then give Top Line Trucking a call today at (219) 987-4100 to speak with a member of our helpful team.

Top Line Trucking offers professional hauling services for just about any size load with Semis and Quad axles.
Read more »

Top Line Trucking is a full-service company that provides material such as gravel, septic sand, and quarry stone.
Read more »

Deliveries are typically made within a 50-mile radius of our northwest Indiana location.
Read more »
Rely on us for your outstanding aggregate hauling services and sand and stone materials.